Some may think North Dakota has few places to explore. I have found quite the opposite. While cities such as Fargo, Grand Forks and Bismarck hold plenty of interest, here are five places I love in the Dakota countryside. Remember, every place I discuss is a place I've visited, so I always provide my personal opinion.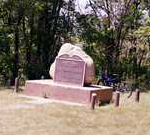 The Welk Homestead and Sitting Bull Burial Site
You could say these are "a one and a two" on the list. Sorry for the pun, but if you remember Lawrence Welk and his orchestra, it's worth the time to visit the old homestead near Strasburg to see how it all began. Just a few miles away (but a long ways due to finding a crossing of the Missouri River) is the Sitting Bull Burial State Historic Site. Some say he's actually buried in Mobridge, SD. Regardless, you can come here to learn more about the Native American leader.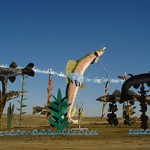 Enchanted Highway (Regent to Gladstone)
This 32-mile stretch of highway will take you by the giant metal sculptures created by Gary Greff. Just look up some of the photos on the web. They are amazing, and a fun route on your way to/from your next location. (Check out the Real North Dakota site for a virtual tour of the highway.)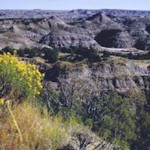 Theodore Roosevelt National Park (Medora)
There are multiple units of this park, but most visit the site just off of the interstate. The area may remind you of the South Dakota badlands. Young Teddy spent 400 days of his life here. You can still see his cabin. Roosevelt once remarked, "If it were not for my time in North Dakota I would not have become president." This is one of my favorite places in the nation, let alone the state. You can get more information about the park by following its Facebook page.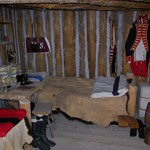 Fort Mandan and Fort Union
These locations are over 100 miles apart, but both are on the route taken by the explorers Lewis & Clark. The forts tell the story of their journey, but also the story of life before and after their visit. These are amazing locations to explore, especially for lovers of history.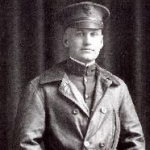 Hatton-Eielson Museum (Hatton)
I must confess, I'd never heard of Carl Ben Eielson before coming to Hatton, ND. We could all learn much from the story of small-town boy who furthered himself through education and a love of flying. He accomplished a flight over the North Pole in 1928 and helped open Alaska to air travel. Come here to see one of his planes and learn more about the region.