Here are seven places my family and I have discovered in the American Countryside listening area that are not only fun to visit, but also free. The list isn't ranked, because any of them might be a great fit for you and your family!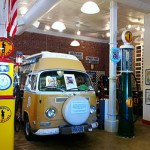 Pontiac, Illinois
Pontiac boasts four free museums: the Route 66 Museum, the Pontiac-Oakland Auto Museum, the International Wall Dog Museum (the billboard art once painted directly onto the sides of buildings and barns), and the Livingston County War Museum. Plus you can see their historic swinging bridges and do a "Looking for Lincoln" self-guiding tour of famous sites associated with our 16th president.


The Money Museum in Kansas City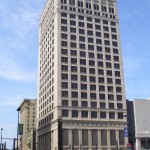 This is one of two such museums (the other in Denver) operated by the Federal Reserve. You can visit the cash vault with millions of dollars inside (you'll be behind the glass but "in" the vault), plus see many interactive exhibits that are fun for both kids and adults. The Kansas City location is also next to Union Station, which often has a mix of free and paid exhibits for visitors.



Milford Nature Center & Fish Hatchery, Junction City, KS
Almost like a zoo–but better. You'll find a large variety of animals both indoors and outdoors, interactive exhibits, hiking trails along Milford Lake, tours of the fish hatchery, and a great playground to boot. Don't forget nearby Ft. Riley with the U.S. Cavalry Museum and 1st Infantry Museum, both free of charge.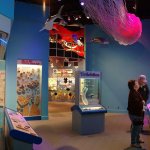 Illinois State Museum, Springfield, IL
The lower level is full of great interactive exhibits for the kids. The main floor has displays on a wide range of state-minded exhibits, and the upper floor is an art gallery. This free museum is also close to many other museums and sites in downtown Springfield, some of which are free as well.



National Mustard Museum, Middleton, WI
Barry Levenson was the assistant attorney general for the state of Wisconsin. Then, in 1986, after his beloved Boston Red Sox lost the World Series, he had a vision to begin collecting mustards. The new found passion for mustard led to the creation of the National Mustard Museum. Meeting Barry is half the fun, and visiting his free museum is quite a treat as well. Middleton is a suburb of Madison, so you'll find plenty to do in the area.


State Capitols: Indianapolis, IN and many more
State capitols in almost every state are a great option for a family outing. The one in Indianapolis just happens to be the first one we hit as a family, at the request of our five-year-old son, while I was in town for a convention. Capitol buildings are grand structures that are fun to explore. Many offer free museums somewhere within the building. They also serve as a place to begin to learn about the workings of government. If you go during Spring, Summer, or Fall, the grounds are often well kept and can offer a fun place to relax, or in some cases, even eat a picnic lunch.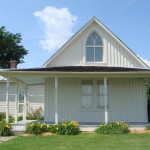 American Gothic House, Eldon, IA
American Gothic by Grant Wood is said to be the second most-recognized painting in the world next to the Mona Lisa. The home in Eldon is the backdrop for that famous painting, which actually used Wood's sister and his dentist as the models for the picture. The visitor center is free of charge. They even supply various sizes of overalls and dresses for people to put on. You can then take your own picture in front of the famous home and become your own stars in the famous picture (all for free). Or bring your version of clothing and make a Christmas photo or another image you send to friends. The center does a nice job of creating activities for the kids as well.